The best Japanese Restaurants in Singapore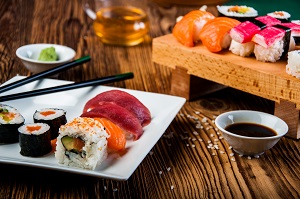 Fantastic Japanese food, Delivered to your doorstep
Looking for a high-quality Japanese restaurant? You've come to the right place. At foodpanda, we're committed to bringing diners a premium choice when it comes to ordering Japanese food in Singapore, with dozens of first-rate restaurants offering awesome food and express delivery to destinations across town. Whether you're looking for the perfect place for sushi delivery, or want to find the best Japanese restaurant in Singapore that serves up top-quality fare for when you're out to impress, you're guaranteed to find the perfect restaurant that ticks all the boxes when you order in with foodpanda. From ramen and soba, to spectacular shabu-shabu, you're always in for a treat when you trust in foodpanda to fish out the best menus in town for you.
No matter where you are in town, when you're looking for a Japanese restaurant in Singapore, you're bound to find one right on the doorstep when you search with foodpanda. You can search far and wide for the perfect menu, or pick a Japanese restaurant in Singapore that's right next door if you're after faster delivery than ever. Perfect for when your stomach's rumbling.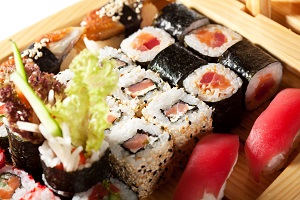 Discover Sushi delivery par excellence
Finding a Japanese restaurant in Singapore couldn't be simpler thanks to foodpanda. Our experts have sifted through hundreds of quality eateries and restaurants across Singapore, bringing the pick of the litter so you don't have to waste time and money on sub-par meals and spend hours waiting for food that doesn't cut it. Grab a quick lunch or delicious dinner from Monster Curry, or opt for healthy sushi and salads from Makisan. Looking for a bowl of noodles you'll remember forever? Why not give Shin-Sapporo Ramen a try. Whatever you decide on, you're spoiled for choice with foodpanda, with a quality Japanese restaurant in Singapore serving popular hotspots and postcodes, including:
Marina Bay
Bugis-Kampong Glam
Chinatown
Bedok
Jurong West
Yishun
✓ Couldn't find your favorite Japanese restaurant?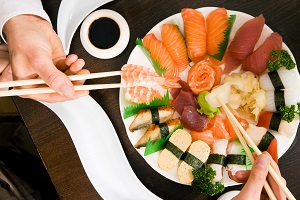 Find the perfect Japanese restaurant in Singapore
Thanks to the foodpanda app for iOS and Android, you can track down a Japanese restaurant in Singapore, wherever you are. Still stuck in traffic after a long day at work? No worries. With the dedicated foodpanda app, you can browse countless restaurant menus, order your favourite food, and get back home in time for prompt delivery so your order's piping hot and fresher than ever. It's easy to skip straight to your favourite restaurants with minimal fuss, and just as simple to find a new restaurant for when you're looking to take a walk on the wild side. Whether you're looking for kaiseki and haute cuisine, are hankering after a delicious plate of tonkatsu, or have a hunger craving for a freshly grilled yakitori, you're guaranteed to find a magnificent menu from a Japanese restaurant that delivers to you, any day of the week.
Add refreshing drinks to your order